6th Central European Biomass Conference
The Austrian Biomass Association, the Styrian Chamber for Agriculture and the Bioenergy 2020+ GmbH in co-operation with Messe Graz, proudly announce the 6th Central European Biomass Conference in Graz from the 22nd to 24th of January 2020.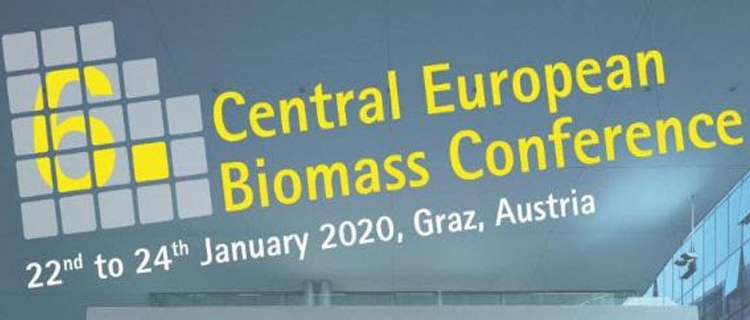 Connecting representatives from science, politics and economy the award-winning event will once again offer a platform for the discussion of the latest developments in the field of bioenergy.
Find the Call for Papers here:
https://eventmaker.at/uploads/15960/downloads/call_for_papers_2020_en.pdf
On this pleasant occasion, we would like to offer you the opportunity to present your projects to an international audience of approximately 1.500 participants. Our Scientific Committee consisting of 43 highly renowned scientists from 13 countries will nominate the most interesting abstracts for a lecture or a poster presentation. Take your chance and become a part of the conference by submitting your abstract until June 1st, 2019 to office@biomasseverband.at and benefit from the conference's large international network!
"Greening the Strategies" can be highlighted as the central topic of the 6th Central European Biomass Conference and, therefore, the examination of the existing greening strategies as sufficient measures to exit fossil fuels will be dealt with precisely. Furthermore, the current debates concerning the topic of sustainable energy policy, future markets and the closing the circuits will play a major role at the conference. The extensive discussion of the latest topics in the field of bioenergy will be enriched by numerous workshops and excursions and our traditional conference dinner.
Additional information to the 6th Central European Biomass Conference CEBC 2020 can be found on: https://www.cebc.at
Date
22nd-24th of January, 2020
Venue
Messe Graz, Styria
Messeplatz 1
8010 Graz
Austria