Biobridges at the Conference EUROPEAN BIOECONOMY SCENE 2019
On the 8th and 9th of July 2019, Biobridges will be represented at the European Conference "European bieconomy scene 2019" in Helsinki.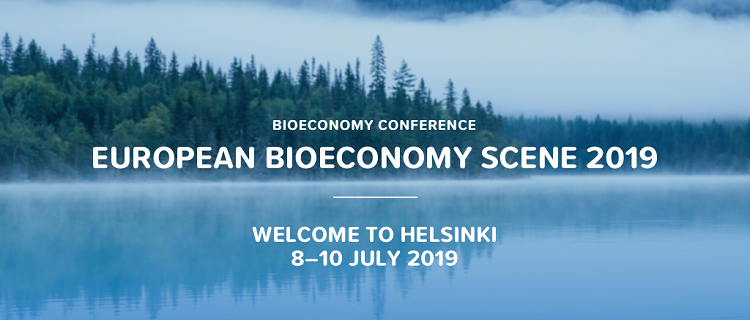 The conference is aimed at raising public awareness and promoting dialogue on the progress towards a bioeconomy. This will be accomplished by bringing together academics, researchers, stakeholders, policymakers, business representatives and the civil society across the bioeconomy sector to exchange knowledge, coordinate activities and discuss new actions.
Biobridges aims to be an active contributor to the dialogue towards achieving an inclusive and sustainable bioeconomy for Europe, in particular highlighting the need for establishing strong collaborations among bio-based industries, brands and consumers, to support the growth and consolidation of a sustainable bio-based market.
This conference is jointly organised by Finland's Ministry of Agriculture and Forestry and the European Commission, and it is one of the events to be held in Helsinki under Finland's Presidency of the Council of the European Union.
The conference will help to implement important EU policies and initiatives, especially the updated Bioeconomy Strategy from 2018 "A sustainable Bioeconomy for Europe: strengthening the connection between economy, society and the environment" and the Circular Economy Package.
More information HERE