Meet our Advisory Board
From the early stages of BIOBRIDGES a number of external experts active in various fields of bioeconomy joined our effort to improve the collaboration among all actors in the bioeconomy value chain towards enhancing the development and eventually marketability of bio-based products.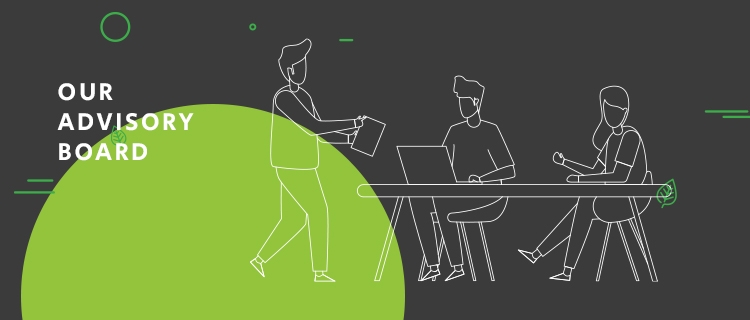 Their valuable insights and active participation in our activities have been a helpful contribution to the progress of the project, namely:
Identifying collaboration challenges among feedstock producers/providers, bio-based industry, brands and retailers and end-customers, as well as, the research and policy communities, and highlight possible solutions/actions to be followed up;
Shaping key messages to be communicated to relevant stakeholders towards improving the uptake of BBPs;
Highlighting and promoting good practices of multi-stakeholder and cross-sector collaboration;
Fine-tuning the various tools and methodologies to support the exchange of ideas and collaboration.
Currently, 27 experts throughout Europe joined the Advisory Board (meet them HERE).
Our Advisory Board act as:
"Consultants", sharing their ideas and suggestions to develop Actionable Knowledge to be exploited by all relevant stakeholders and formulate key messages to support a sustainable European bioeconomy;
"Active observers", informing Biobridges about new initiatives, results, studies, etc.
"Multipliers", disseminating the project activities and results through their channels and networks.
If you are representing different actors in the bioeconomy value chain and meet these characteristics, you are welcome to join our Advisory Board:
Actively involved in the production and marketability of bio-based products (industry) or bringing such products to the market (brand owners/retailers/etc.)
Representing consumer associations dealing with issues related to bio-based products and bioeconomy (Consumers)
Representing intermediaries such as National Contact Points, Business associations, Non-Governmental Organisations, regional networks, etc.
JOIN US!
Contact info@biobridges-project.eu
Author: Iakovos Delioglanis (QPLAN INTERNATIONAL)