Four EU-funded projects joined forces to raise awareness on bio-based products during the EXPO "Science is Wonderful!"
Free and open to all kinds of audience, the exhibition "Science is Wonderful!" offered the perfect occasion to bring citizens closer to bioeconomy.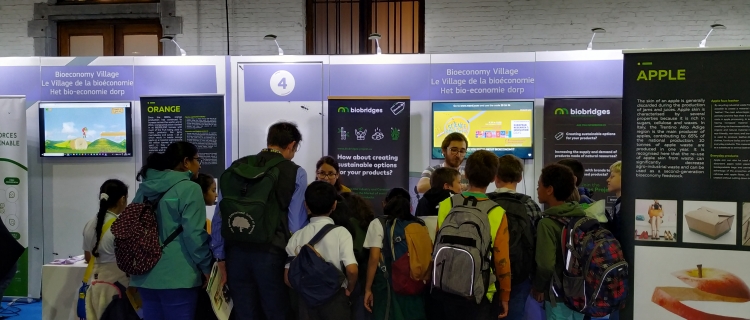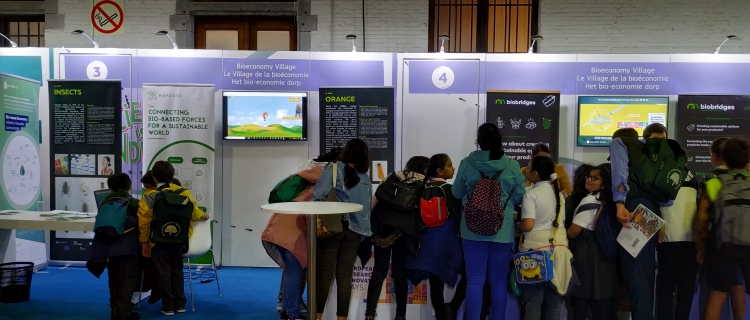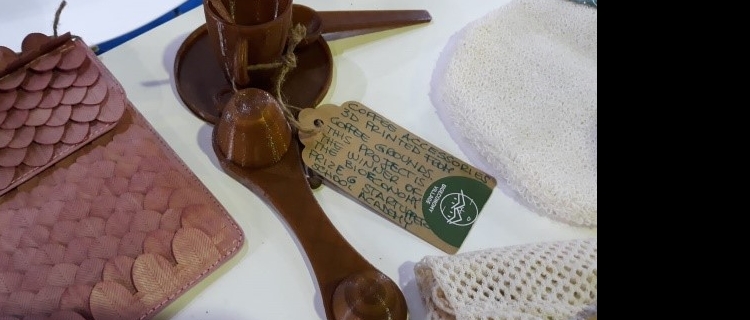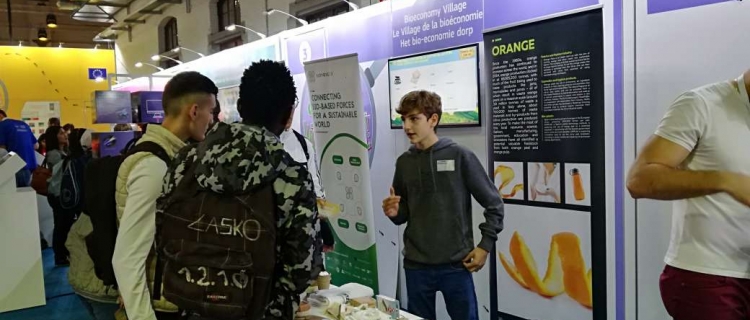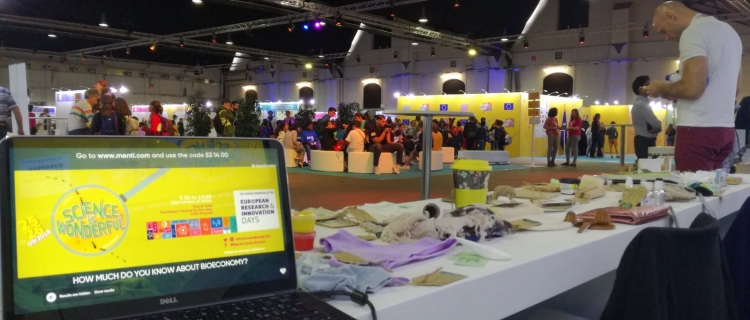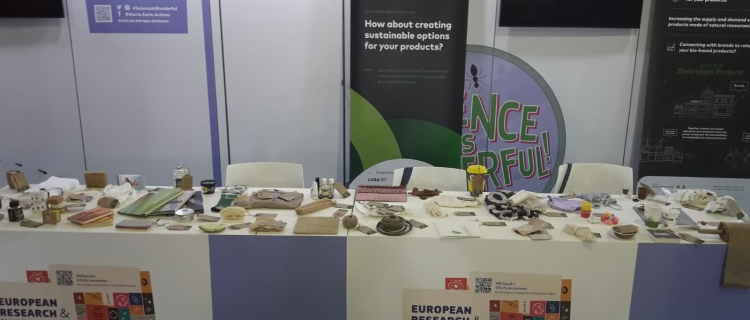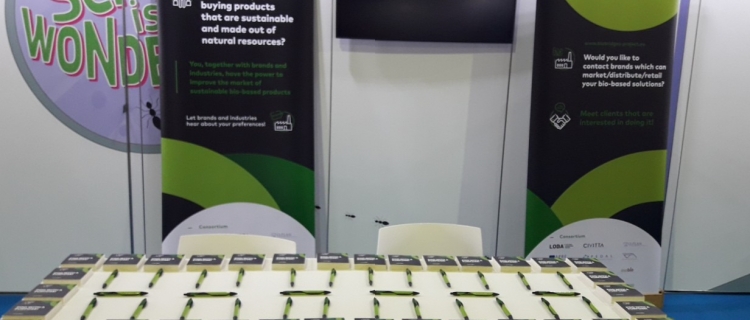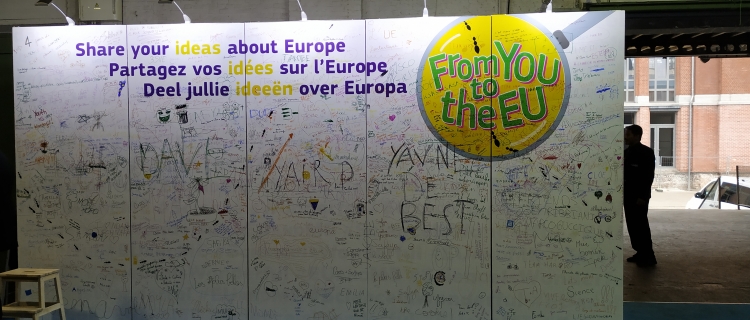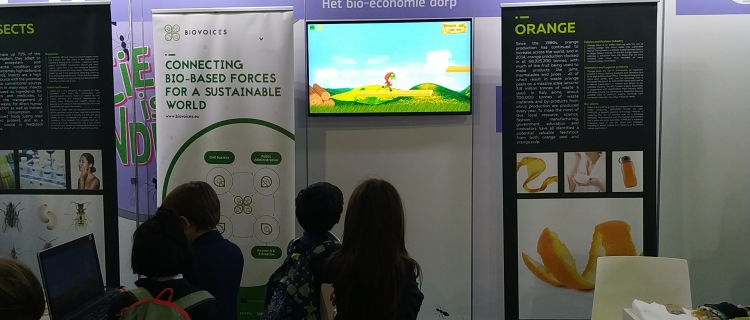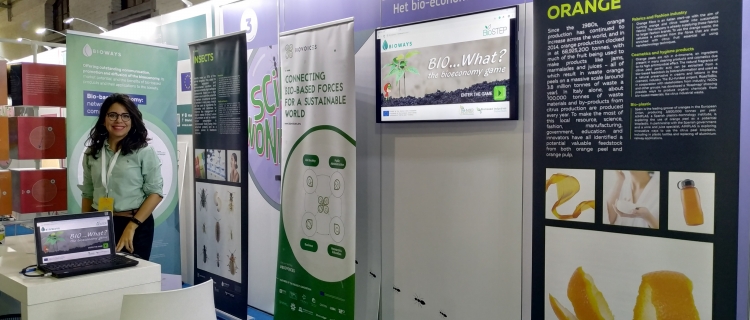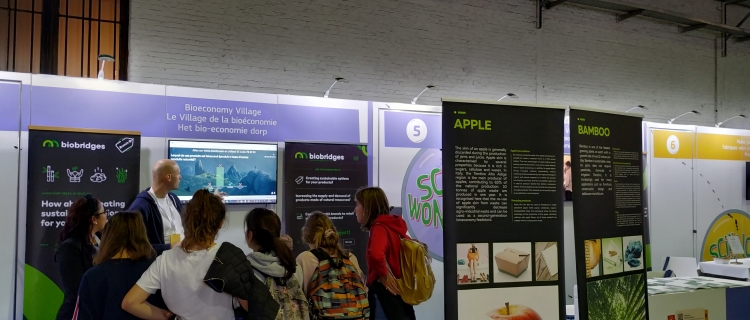 On 25 and 26 September 2019, BIOWAYS, Biobridges, LIFT – three projects funded by the Bio-Based Industries Joint Undertaking – and BIOVOICES – funded by the European Commission Horizon 2020 Research and Innovation programme – joined forces and created the Bioeconomy Village at the 2019 edition of "Science is Wonderful!", held in conjunction with the first edition of the European Research and Innovation Days (EU R&I Days).
Jean Eric Paquet, Director General of the DG RTD, António Vicente, head of cabinet of the commissioner Carlos Moedas, Eleni Zika, head of programme BBI JU, and Ana Costa from the BBI JU communication team visited the Bioeconomy Village and expressed their appreciation for the work done by the projects involved.
Occupying a space of 36m2, the Bioeconomy Village hosted serious games for children, a "bio-quiz" for teenagers and an exposition of more than 80 samples of bio-based products meticulously chosen during the past two years for their uniqueness and surprising feedstock provenance: from paper notepads created from elephant dung to cosmetics made of insects, from apple-peel leather to toys made from corn starch; the hundreds of people visiting the Bioeconomy Village could touch, smell, see and discover how feasible it already is to substitute daily fossil-based products with their bio-based counterparts.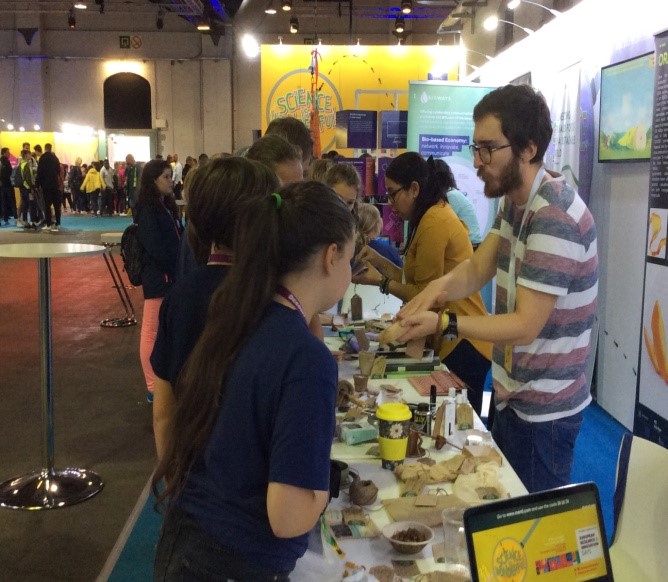 This remarkable collection of bio-based product samples comes as heritage of the BIOWAYS project back in 2017 and now, two years later, continues to expand its collection and travel around Europe to amaze adults and children at fairs and exhibitions.
The winner of the special bioeconomy price of the Startupper School Academy of the Lazio Region, Italy, has been invited to promote her business idea consisting of cutlery 3D printed using coffee grounds.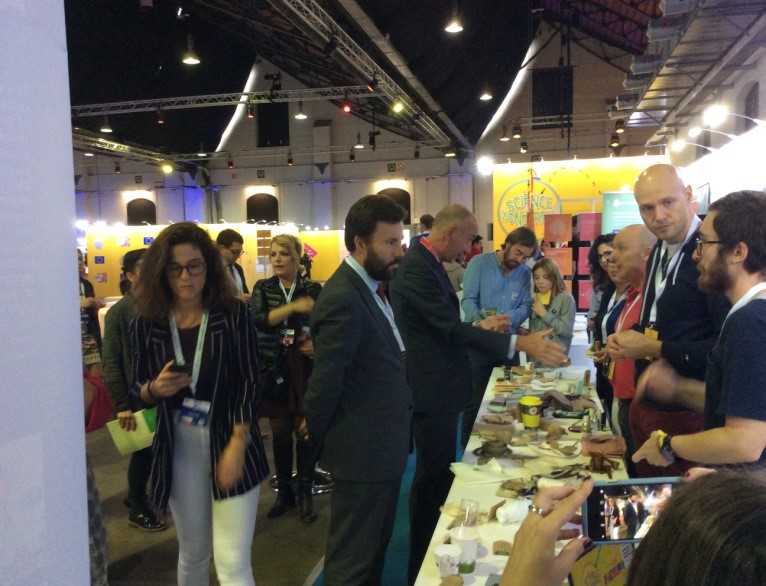 But that's not all; at the Bioeconomy Village visitors had the opportunity to learn more on the multiple applications that ordinary biological sources may have, thanks to the promotional materials of the Bioart Gallery (developed in collaboration with BIOVOICES project): a set of 60 artistic pictures that associate commonly known feedstock (tomatoes, coffee, apples, oranges, etc.) with their surprising bio-based applications.
The Bioart Gallery is nowadays available in multiple forms: an online slideshow, roll-ups, artistic panels and also as booklets (link) that were distributed to the most enthusiastic participants of the Bioeconomy Village!
*****
Get involved in bioeconomy: